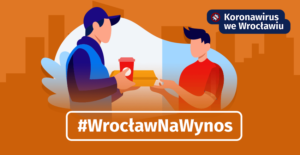 BREAKFAST MENU OFFER
Below we present a specially prepared menu, also including the youngest Guests.
Scrambled eggs with chives, tomato, cucumber and toasted bread.
Two fried eggs with prosciutto ham and vegetables.
Two French toast with cheese and fried egg and salsa with tomatoes, red onion and coriander, dressing kabayaki and cucumber.
French omelette made of two eggs with cheese, ham, onion, tomato and arugula.
Drink to choose from:
* Americano coffee or Au Lait
* Tea
* Orange juice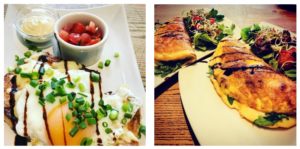 Two frankfurters with lettuce, tomato and cucumber
Sweet fruit pancakes
Croissant with raspberries or milk chocolate
Drink to choose from:
* Tea
* Orange juice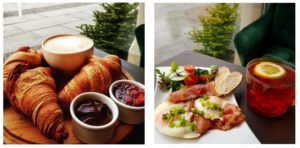 The price of each breakfast set is 27 PLN
Breakfasts are served TAKE AWAY ONLY in the following hours:
* Monday – Friday from 7:00 to 13:00
* Saturday – Sunday from 8:00 to 13:00